Free delivery (NL)

Bronze coloured dog with wings cremation ashes urn

Dog with wings sculpture for holding cremation ashes

∙ Material: Poly stone, ground stone, resin
∙ Dimensions: 25.5 cm. X 12.5 cm.
∙ Suitable for the ashes of a dog up to 12 pounds body weight.
∙ Angel Wings…

€ 45,00

Free delivery (NL)

Dog sculpture for holding cremation ashes

Bronze coloured dog urn "Angel"

Sleeping dog with angel wings
A wonderful memory of your beloved animal, it is lovingly adored.

∙ Material: Poly stone, ground stone, resin
∙ Dimensions: Height: 21 cm, width: 19 cm, depth:…

€ 49,95

Free delivery (NL)

Dog cremation urn for ashes with candle light

Cremation Dog Urn for ashes with space for candle

Free Shipping
Delivery time approx. 4 weeks

Specifications urn

∙ Content 0.50 Litre
∙ Height 15 Centimetres
∙ Weight 1.4 Kilogram
∙ Suitable for outdoors No.

Every urn…

€ 179,00

Free delivery (NL)

Dog urn with Angel wings

Affordable poly stone dog urn with engraving plate

Hand poured, traditionally designed rock shaped dog urn

Dimensions: Height: 22 cm. Width: 14 cm. Depth: 18 cm

Capacity: 1.15 litres of ash content suitable for a dog up to 28…

€ 89,00 € 40,00

Free delivery (NL)

Cremation ashes dog urn "Heaven gate"

Beautiful cast and hand-painted urn

"You are in our hearts forever"

∙ 0.75 litre ash capacity
∙ Suitable for all your dog's ashes up to approx. 20 kilos of body weight (or part of the ashes)
∙ Material: Poly stone white…

€ 45,00

Free delivery (NL)

Dog cremation ashes Urn on pedestal

Sleeping dog with angel wings on plateau

Beautiful, completely manually cast and painted budget dog urn with 750 cc litre of ash content. Suitable for all ashes of a dog up to 18 kilos body weight. Finished in detail. From the…

€ 39,00

Free delivery (NL)

Cremation ashes urn "Dog with wings"

Angel dog cremation ashes urn 34 cm x 16.5 cm.

Size:

Width: 34 cm

Height: 16.5 cm

Content: 750 cc

Free Shipping

Beautiful quality urn made of the strong material polyresin and hand cast.
The sleeping dog is lovingly…

€ 49,95

Free delivery (NL)

Rosewood Dog urn with picture frame

Beautiful Rosewood box with room for precious photo

This Bootle urn is handmade using a high quality "Rosewood". This beautiful wooden box urn is solid and has a smooth finish. The urn Box has a photo frame and can be easily…

€ 125,00

Free delivery (NL)

Dog with wings pet cremation ashes urn

0.8 litre urn Dog with angel wings

You will never be forgotten

∙ 0.8 litre ash capacity
∙ Suitable for all ashes of your dog up to approx. 22 kilos of body weight (or part of the ashes).
∙ See our site for filling and / or…

€ 39,95

Free delivery (NL)

Dog cremation urn for ashes "Belt and Bone-Bronze"

Bronze cremation Dog urn for ashes

Dog urn Bronze 1.5 litres

Specifications of the urn

∙ Content 1.50 Litre
∙ Height 9 Centimetres
∙ Weight 1.4 Kilogram
∙ Suitable for outdoors Yes

Free Shipping

Delivery time approx.…

€ 179,00

Free delivery (NL)

Cremation ashes dog urn antique

CREMATION ASHES DOG URN ANGEL WINGS ANTIQUEThis Angel Wings Dog Urn is made from solid durable aluminium. It has been hand casted and intricately hand designed by skilled artisans. This urn is finished in antique silver. It has a…

€ 169,00

Free delivery (NL)

Cremation dog urn for ashes "Angel gate"

Pet Urn "Winged dog sitting in heaven gate"

∙ Material: Poly stone, ground stone, resin
∙ Dimensions: Height and width: 19 x 25 cm.
∙ Suitable for the ashes of a dog up to 10 pounds body weight.
∙ Angel Wings…

€ 42,50
Dog Urns
Dog pet Urn 
Pet urns for your dog Special dog urns in various styles and materials. All of good quality and with a special appearance. Free shipping, fast delivery If you have not yet taken the ashes of, for example, your dog or cat with you in a 'standard' dog or cat urn, you can always ask your pet crematorium what the amount of ashes is. If you have already received a "standard" pet urn, you can easily calculate the content of the "standard" urn yourself.
Weight Content up to 1 kilo 0.15 liters

up to 8 kilos 0.5 liters

up to 12 kilos 1 liter

up to 20 kilos 1.5 liters

up to 40 kilos 2 liters

Up to 60 kilos 3 liters > 60 kilos 4 liters + The above table is based on averages.
♥ Veilig betalen
♥ Afterpay mogelijk
♥ Veilige SSL verbinding
♥ Gratis verzending
♥ Afhalen op afspraak
♥ Uniek assortiment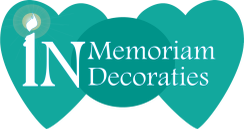 Shopping cart
No items in shopping cart.
Stilstaan bij een moment van gedenken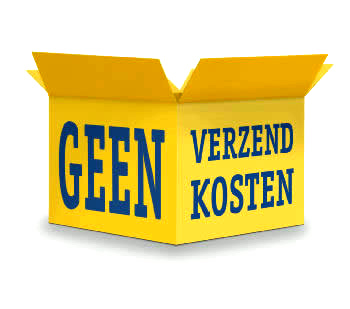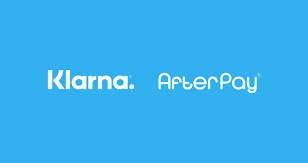 Reviews *****
[WEBWINKELKEURWIDGET layout=new_default theme=dark color=#ea0e8b view=slider amount=6 language=1]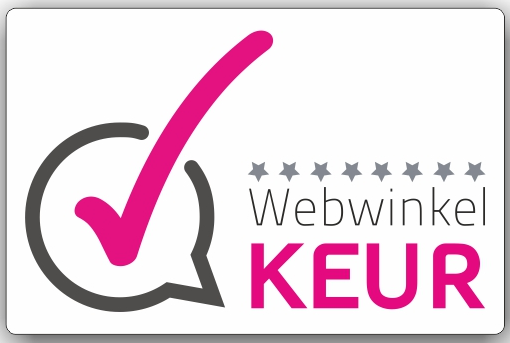 9,8-WebwinkelKeur
" Geweldige service, Super klantvriendelijk en niets is te veel. Ik heb een 3d-kristal aangeschaft en wauw. Zo mooi, zeker aan te raden. " - Angela van Dijk

" Bijzondere klantvriendelijkheid" - Gloria Hak