Cremation jewelry-Butterfly
Beautifully designed Butterfly-shaped Ash Pendants
Meaning of the butterfly symbolism?
Like birds, butterflies are messengers from above. The butterfly has the power of a whirlwind. The animal represents reincarnation, transformation, beauty, joy and freedom. The butterfly tells you that you can be who you want to be.

You often see a butterfly on funeral cards. This is not surprising, because the butterfly is then a symbol for the human soul that has detached itself from the dead physical body and continues its way into the afterlife.It seems surprisingly often that relatives or friends of someone who has just died see a butterfly. Butterflies also symbolize major changes that can take place during a human's life.

At In Memoriam Decoraties we have them in various styles and themes. We also have ash hangers for storing your pet's ashes. Our ash jewelry contains an ash chamber in which a symbolic amount of ash can be stored.
Our butterfly as pendants are available from €18.95 and are often delivered including a (925 Sterling Silver) necklace.


How much ash can the butterfly ash pendant hold?
This differs per ash pendant. In most cases it concerns an ash hanger with a screw opening or an ash hanger with a turning opening at the top. The ash hangers with a screw are suitable for a very small symbolic amount of ash. In the pendants with a screw at the top a little more but still a small amount. 
If you want an object that can hold a little more ash, we recommend an ash tube or ash box. You can also think of, for example, a mini urn.

Filling the ash pendant?
See the Blog at the bottom of the page of the web shop, here it is indicated how you can best fill / store the jewelry.

About our butterfly ashes pendants
In various colors, styles and materials for a tangible memory of your loved one.

Including chain

Beautifully decorated.

Free shipping.

Pick up possible.

Secure payment

affiliated with webshop hallmark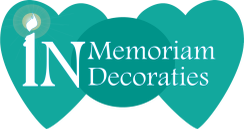 ♥ Veilig betalen
♥ Afterpay mogelijk
♥ Veilige SSL verbinding
♥ Gratis verzending
♥ Afhalen op afspraak
♥ Uniek assortiment