Free delivery (NL)

Pendant for cremation ashes Yin and Yang

Ash jewellery with Yin and Yang symbol

∙ For a small symbolic amount of ashes.
∙ Dimensions: Size: 20 x 20 x 8 mm. (measured without pendant eye)
∙ Material stainless steel including chain
∙ Finish: High gloss Yin and…

€ 22,95

Free delivery (NL)

Cube jewellery for ashes

Cube pendant for ashes decorated with stones and including necklace

Square: Reliability and protection

Like the cube, the square represents the element earth and earthly existence. The bottom line of the square rests firmly on…

€ 22,95

Free delivery (NL)

Cross pendant for ashes

Pendant for ashes with cross symbolism

∙ Material: Stainless steel metal
∙ Material: nickel and lead-free.
∙ Including chain
∙ Dimensions: cross 28 mm x 17.5 mm.
∙ With room for a symbolic amount of ash.

For the…

€ 18,95

Free shipping (NL)

Angel pendant cremation jewellery

Angel pendant Guardians of man Angel jewelry Angels are often viewed as messengers from god or gods and as protectors of humans. Pendant material: Stainless steel (Nickel free and scratch resistant) Chain material: stainless steel…

€ 22,95

Free delivery (NL)

Pendant for cremation ashes Angel wings

Stainless steel cross embraced by angel wingsCross for storing a small symbolic amount of ashes. It can be easily filled at the top. The cross is held by beautifully carved angel wings.

∙ Dimensions: Pendant 32 x 22 mm.
∙…

€ 19,95

Free shipping (NL)

Angel pendant for cremation ashes

Winged messengers made into a beautiful piece of jewelryAngels act as a bridge between heaven and earth as winged messengers. Angels are immortal beings of pure consciousness, unimpeded by time and space. There are a number of…

€ 22,95

Pendant for ashes butterfly

Stainless steel Ash pendant butterfly Butterfly: loved by all, rebirth, immortal soul, transformation Beautiful scratch and wear-resistant butterfly-shaped ash pendant. Both the necklace and the pendant are made of stainless…

€ 22,95

Free shipping (NL)

Pendant for ashes coloured butterfly

Beautiful black ash pendant butterfly with colored wings Butterfly: transformation, life, death and resurrection, immortal soul

∙ Dimensions pendant approx. 3 cm
∙ Dimensions necklace approx. 50 cm
∙ For a symbolic amount…

€ 22,95

Pendant for ashes Baby-child-Butterfly

Stainless steel Ash pendant with butterflies and feet with text Silver colored stainless steel ash pendant with the text: now he flies with the butterflies (now he can fly with the butterflies) Several small butterflies and small…

€ 19,95

Free delivery (NL)

Stainless Steel butterfly pendant for holding ashes

Stainless steel Ash pendant butterfly

A beautifully shaped Blue-Grey butterfly made of stainless steel, including a matching stainless steel snake necklace.

∙ Colour: Silver
∙ Material: Stainless Steel
∙ Pendant: For a…

€ 22,95

Free delivery (NL)

pendant for ashes style vintage

Ash pendant vintage style with matching necklace ∙ For the storage of a symbolic amount of ash.
∙ Material Alloy Including chain
∙ Free Shipping Dimensions
∙ Pendant: approx. 2.1 x 1.3 x 1.3 cm.
∙ Including necklace of…

€ 22,95

Free delivery (NL)

Vintage style pendant for ashes

Pendant for ashes Vintage with matching necklace∙ Material Stainless steel, scratch and wear resistant
∙ For the storage of a symbolic amount of ash
∙ Pendant 15 x 28 mm.
∙ Free Shipping
∙ Including necklace

€ 22,95
Cremation jewelry various
Various pendants for ashes made of stainless steel.
Stainless steel is very suitable for making ash jewelry due to its hardness and anti-allergic character, they are also scratch and wear-resistant. We have various stainless steel ash jewelry, which radiate a special symbolism. We also have Ash hangers for storing your pet's ashes. Our ash jewelry contains an ash chamber, in which a symbolic amount of ash can be stored. Our ash pendants are available from €12.95 and are often delivered including a (925 Sterling Silver) necklace.
A shape with a clear symbolic meaning has been chosen for each ash jewelry.


How much ash can the ash hanger hold?
This differs per ash pendant. In most cases it concerns an ash hanger with a screw opening or an ash pendant with a turning opening at the top. The ash hangers with a screw are suitable for a very small symbolic amount of ash. You can do a little more in the ash hangers with a screw cap at the top. If you want an object that can hold a little more ash, we recommend an ash tube or ash box. You can also think of, for example, a mini urn.

Fill jewelry with ashes?
See the interesting heading on our web shop page, here it is indicated how you can best fill / store the ash jewelry.
♥ Veilig betalen
♥ Afterpay mogelijk
♥ Veilige SSL verbinding
♥ Gratis verzending
♥ Afhalen op afspraak
♥ Uniek assortiment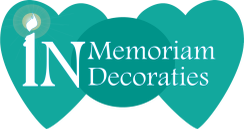 Shopping cart
No items in shopping cart.
Stilstaan bij een moment van gedenken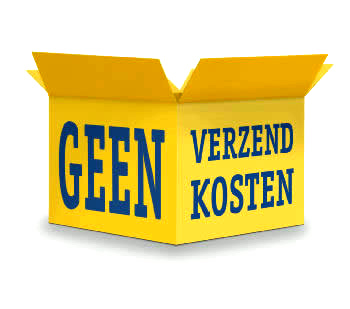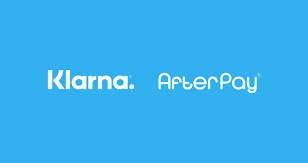 Reviews *****
[WEBWINKELKEURWIDGET layout=new_default theme=dark color=#ea0e8b view=slider amount=6 language=1]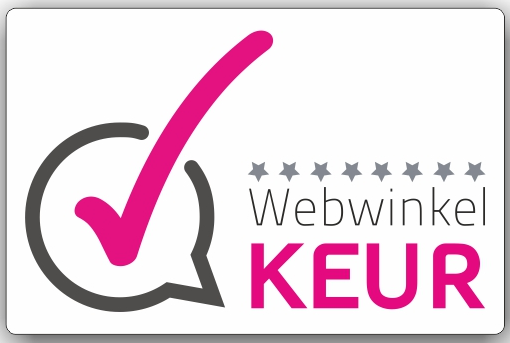 9,8-WebwinkelKeur
" Geweldige service, Super klantvriendelijk en niets is te veel. Ik heb een 3d-kristal aangeschaft en wauw. Zo mooi, zeker aan te raden. " - Angela van Dijk

" Bijzondere klantvriendelijkheid" - Gloria Hak