Free delivery (NL)

Cat pendant for ashes stainless steel

Pendant for ashes with stainless steel cat For the storage of a symbolic amount of ashes

∙ The material: 316 L surgical stainless steel
∙ The cat is 20 mm long including necklace filling set can be ordered prices include free…

€ 21,95 € 16,95
Clearance Ash Jewelry
Stylish Ash jewelry for a special price




 
It sometimes happens that we change our assortment or that a single piece of an Ash jewelry series is still in our possession.
Fortunately, it also happens sporadically that a piece of jewelry has suffered minor damage. (This is then stated with the product) We offer
These jewelries or other articles of which there is still a single piece for a competitive price. Op is really Op.

Free shipping also applies to our sale items.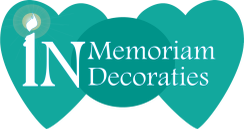 ♥ Veilig betalen
♥ Afterpay mogelijk
♥ Veilige SSL verbinding
♥ Gratis verzending
♥ Afhalen op afspraak
♥ Uniek assortiment